by Kosmo Polo Jul 29, 2021 Asia
If you want to embark on a journey that will stay with you forever then put Cambodia Laos Vietnam trio trip at the top of your bucket list.
This combination country tour will allow you to marvel at the breath-taking splendor of three amazing places in the Indo-China region. But in order to make your trip successful, you need to keep certain tips in mind.
Read on as I list all the great things you can experience on this one-of-a-kind trip!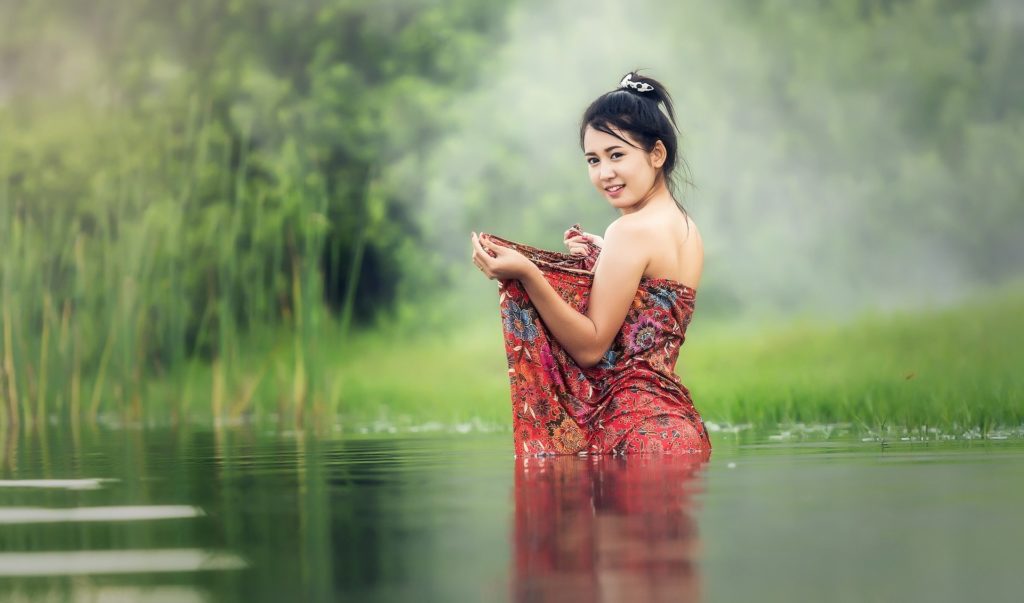 Cambodia is one of the most beautiful countries in this region and it offers breath-taking experiences to tourists all over the world. One of the most interesting things to do here include going sightseeing through the myriad attractions in the city.
You can go for a balloon tour where you will be flying over the beautiful cities and enjoy the best bird view ever. Make sure to also visit the flooded forest that provides an awesome viewing experience.
Your Cambodia tour cannot be completed without visiting Phnom Phen city. This unveils the many intrigues of Cambodia. You can also make a visit to Rabbit Island and enjoy a sightseeing tour in the gorgeous land of Sihanoukville. Some other interesting activities can be a visit to the floating village of Kompong Phluk, Cambodia culture village and the Tonle Sap Lake.
This tour will be incomplete without making a visit to Cambodia's landmarks. This tour will take you through the cities of Angkor Wat, Phnom Phen and Siem Reap.
All of them have iconic landmarks. Going for a tour to the Angkor Temple Complex is an exciting idea. Here, you can see some beautiful wall carvings that make this tour worthwhile.
Watching the sunset from here is a thrilling experience at the awesome terrace in the Angkorian temple. This is a UNESCO World Heritage Site which makes the tour one of the most memorable trips ever.
Lastly, you can also make a visit to the floating village. And if you think that's it then you will still have the opportunity to hike the Kulen Mountain. Make sure to make a visit to the royal place that stands beautifully in Cambodia.
A Few Tips For A Trip To Laos:
If you are planning a trip to Laos then you must keep certain aspects on your mind to make it a success. After all, proper planning plays a huge role in determining your travel experience. Here are some tips to make things work perfectly:
If you are also planning to visit other countries in the region before or after Laos (e.g Thailand, Cambodia or Vietnam), then you need to determine where to go first. You will have to think about the next entry/exit points in Laos. It's very important to have a clear plan about this to avoid wasting time and money.
You also need to decide where and how you will get your tourist visa. Currently the tourist visas are valid for 30 days. There are two ways to get the Lao visa:
First, you can arrange it with the Lao Embassy that is situated either in your neighbor countries if you don't have one in your own country. You can also try it in one of Laos's neighboring countries (Thailand, Cambodia, Vietnam and China). Keep plenty of time on your hand if you choose this option.
The other way is to get it at Lao border or airport. You can get a tourist visa that is issued at most Lao ports of entry. The fee ranges from US$20 (China) to US$42 (Canada). Make sure to take the exact amount of money and 2 passport photos for that.
Also note that not everyone is eligible for Lao visa-on-arrival. So to be on the safe side, always check to make sure you aren't on the list of "not entitled" nationalities.
Some Adventure Spots For Vietnam Trip:
Now, if you want to conclude this trip with some healthy adventure then Vietnam is the place for you. Here are some of the activities you can indulge in here.
Sea Kayaking in Halong Bay:
To access the best attractions in adventure, many rivers in Laos (particularly from Vang Vieng) and Thailand have been taken off kayaking trips. However, some of the white water is for experienced paddlers only.
So, following the remarkable success of Krabi in Thailand, Halong Bay has released kayaking trips in the past few years. Currently, it is considered one of the most stunning ways to fully experience the majestic scene of Halong bay. You will discover the wide range of limestone grottos, caves, cliffs and rock tops.
My humble opinion is that, if you want to experience the very best that this place has to offer then this is the perfect activity for you!
Rock Climbing in Cat Ba:
You should not leave Vietnam without trying a rock-climbing trial in Cat Ba, at least once. This will certainly add an amazing memento to your holiday with Butterfly Valley. There you will see a massive chunk of limestone for trekkers to explore.
You can start at a wall with over 20 climbs that are quite well diversified in level of difficulty. Also, do not forget to take a look at The Getto – a rock solid bare chunk of white limestone – which is a local playground area with 5 hard climbs.
Needless to say, this is rock-climbing heaven!
Motor biking in all terrains
Lastly, if you wish to have an authentic motor-biking experience then you must opt for those unforgettable motorbike trips into remote areas of Cambodia, Laos and Vietnam.
The mobility of the two wheels together at high speed is unrivaled. You would still have alternative choices for your trip. From an advanced mountain biking in the remote area or a discovery trip across the fabulous Dong Van Geopark to an easy trip in the Mekong Delta through villages and lowland etc.
Just remember to watch the road when the scenery is sublime. Also, if you are not confident riding a motorbike yourself, it will not cost you much to find a driver to help you through.
Pokes
I believe with these small "pokes" of a Cambodia Laos Vietnam trio trip, you can start document more and plan a real holiday.
If you have any related concerns, feel free to visit our friends and they will try to help at the best of their knowledge.