If somebody would ask me for a "how to travel in Japan tips or guide", would make my life very difficult in terms of where to propose to go first.
This is because, travel in Japan is a mesmerizing experience, and every part of it is full of history, gratitude and peace of mind.
Still, how to travel to Japan? The first logical option, would be, of course Tokyo. But in my humble opinion Tokyo is not the first option to get in touch with traditional Japan.
You are probably very well aware about the fact the city was largely destroyed – not once, but twice – in the last century.
Kyoto, a two-and-a-half-hour bullet train ride away, has had a much different fate. Here there are more than 2,000 temples and an astonishing 17 Unesco World Heritage sites. This former imperial capital of Japan is one of the richest cultural cities in the world.
Before moving further, one very (very) useful and short remark: do you want a zen vacation, with no headaches and no "hand talking and waving"?
Then take a smart device with you as an English to Japanese translator companion (this one has best customer reviews and best value for money).
That being said, let's dive in!
Kyoto, Japan's truly wonderful cultural hub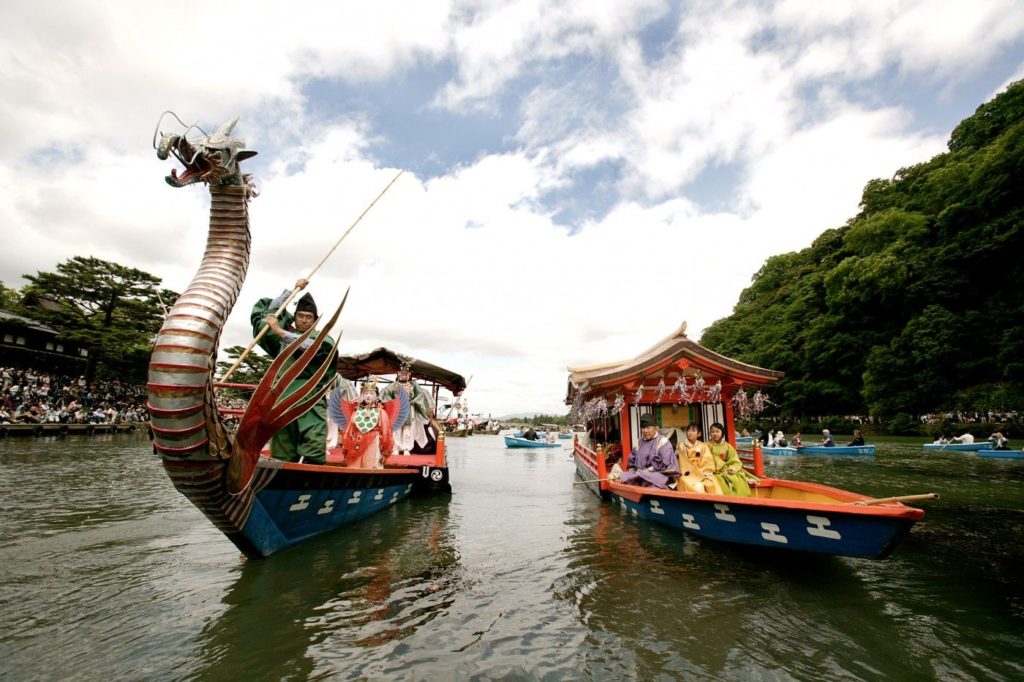 Gion is Kyoto's timeless entertainment district. The cobbled streets are lined with machinya
– traditional wooden houses – that spark to life as the sun sets over the temple-clad hills.
Time seems to stand still in the warm glow of the street lanterns, though geiko (as geishas are called in the local dialect) are much more of an anomaly today than they were a century ago.
Even so, you can still see a glimpse of the odd geiko on her way to an appointment at one of the secreted ochaya; tea houses that aren't so much about tea as they are about the refined entertainment.
The most famous ochaya is the 300-year-old Ichiriki Ochaya, an exclusive establishment that, according to legend, hasn't changed since the time of the samurai.
These days it is wealthy businessmen that frequent Ichiriki. Only the right connections will get you in, and very few foreigners have ever been granted the honor.
Much more accessible than the elusive geiko culture of the ochaya are the city's myriad gardens, temples and palaces.
In fact, there is so much to see that it requires a bit of planning, given the relatively short period of time most visitors have to spend.
It can feel rather daunting to grasp 1,000 vibrant years of history in a few days. But that shouldn't – and doesn't – stop anyone from trying.
Travel in Japan tips
Japan gardens are just a numbers game. A good start is a visit to the Zen gardens of Ryoanji. Their deceptive simplicity hides a complexity that subconsciously evokes a feeling of calm and well-being.
In fact, it took a team of scientists to properly demonstrate the garden's mathematics.
In an article published by Nature, they analyzed the rock garden. It was found that along a central line of sight the appealing shape of a branched tree emerges in relief.
If one of the rocks is moved, the magic disappears.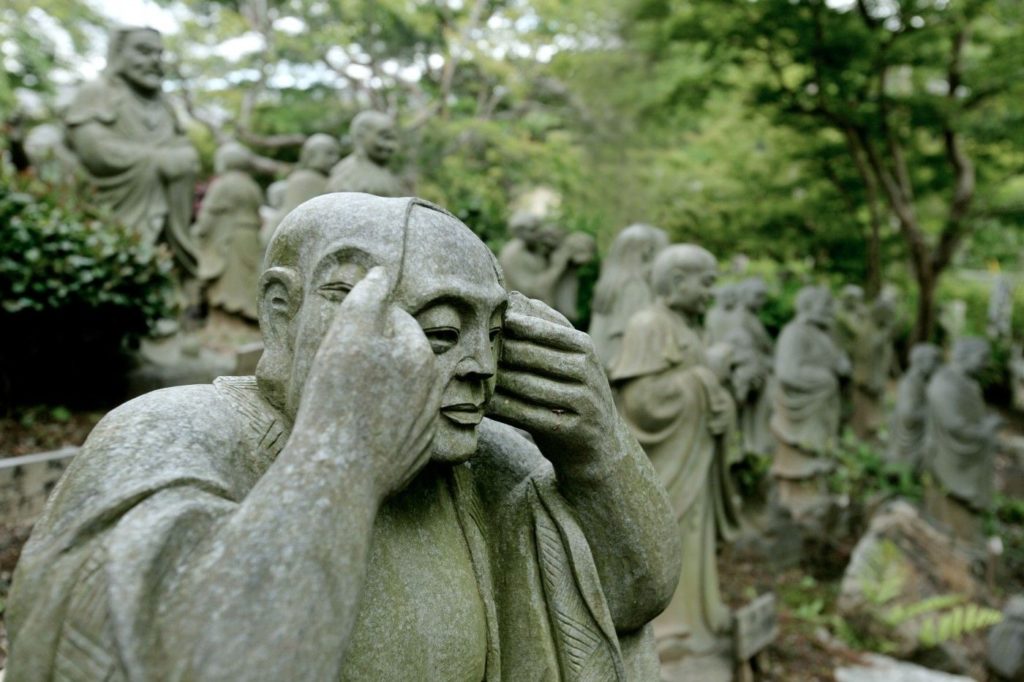 Less abstract is the beauty of the 1,001 statues of the Sanjusangen-do temple. Like Senso-ji in Tokyo, is dedicated to Kannon, this time in a 1,000-armed incarnation.
One should not miss the splendid gardens of the imperial palace and the Golden Pavilion. The palace itself is not open to the public. Even after these ones more than 2,000 places of interest remain.
Simply Kyoto
Even the most dedicated garden and temple aficionado could spend years visiting the sights of Kyoto without seeing the same site twice.
Granted, Kyoto is bite-sized in comparison to the megalopolis of Tokyo. But with 1.5 million inhabitants, its small-town feel can be misleading.
To properly unwind and digest the many centuries of wonder, it's best to escape urban vibe and head for the spiritual mountain retreat of Koya-san.
This is only half a day trip away from the big-city buzz of Kyoto. Many visitors come to stay in one of the numerous monasteries.
Here, Buddhist monks encourage them to join their daily meditation routines, in incense-filled sanctuaries.
That is a truly unforgettable experience of uneventful bliss.
This is an excellent opportunity to reflect on the wondrous ease with which Japan allows you to pulse between the future and the past.
Still, is doing all these while keeping you keenly aware of the present.
Have a tea with a geisha for an unique experience
Apprentice geiko – known as maiko – start their training at the age of 15, hopefully becoming a geiko at the age of 20. There are about 100 maiko in Kyoto and 200 geiko.
The differences in dress, make-up and hair style seem subtle to an outsider but are steeped in ritual and tradition.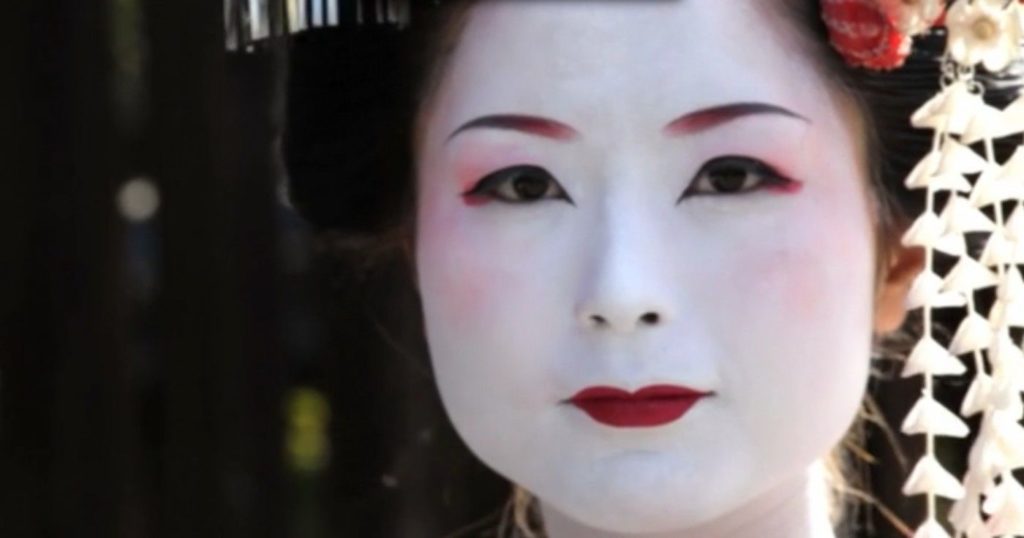 Kyoto is one of the few places in Japan where there are still geishas today, and ochayas are the place to spot them.
Despite the mythology, fed by their exclusivity, the services they offer are not necessarily of a sexual nature.
They are well-trained professionals whose role is to entertain wealthy customers with dance, music and conversation.
An evening with a geiko is an expensive undertaking and was formerly most often for well- connected businessmen.
However, as the Japanese economy has shrunk, and fashions change, demand has fallen and the ochayas are now opening up to tourists.
Spending time with a geisha is still not cheap. But it remains one of those unique experiences that set Japan apart from anywhere else.
Merry Christmas! Have some KFC
It all started in 1970, so they say.
When the first KFC opened in Japan, its manager reportedly overheard some expats waxing wistfully about the turkey they missed every Christmas Day. The manager thought he could try offering fried chicken as a makeshift alternative.
Clearly, it was a success, because four years later KFC went national with this slogan: クリスマスはケンタッキー.
'Kentucky for Christmas' took off straight away: with no discernible Christmas tradition in Japan, KFC just moved in. And, according to the executive director of Ogilvy and Mather Japan, won people's bellies with its straightforward, relentless message.
"One of the reasons the campaign lasted so long is that the message is always the same. At Christmas, you eat chicken."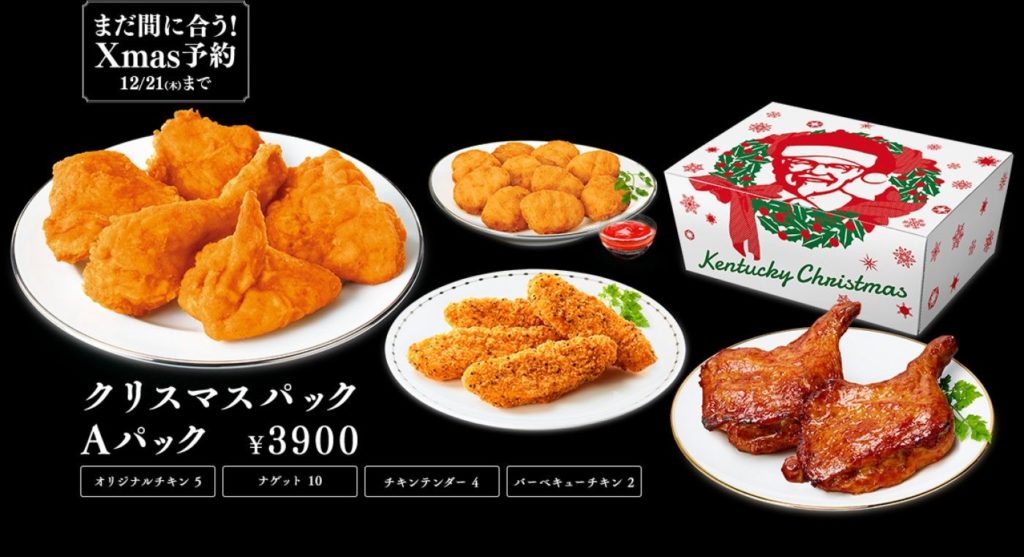 And eat chicken they do. Just over three-and-a-half million people across Japan will eat a special KFC Christmas meal today, most of whom have pre-ordered to avoid disappointment. There will even be cake.
So, while you're sitting down to some turkey, goose or nut roast, consider that a trip to Japan. Specifically for Christmas – is one of the best New Year's resolutions you can make.
Best for last
Of course, travel in Japan means much more than this. And we have touched only a glimpse. I didn't even mention anything about Sakura – cherry blossom festival. But that's another story for another time …