Usually I search for "hotels near me 5 star". But … hotels are typically not the most environmentally friendly aspect of your trip. With so many visitors all year long, precious resources like energy and water are consumed excessively and have a significant negative influence on the environment.
Fortunately, more and more hotels are beginning to invest in environmentally friendly methods. It is feasible to apply green practices while still providing excellent luxury experiences, whether it's contributing to resource conservation or lowering their carbon footprint.
Here are a few of the world's top luxury eco resorts!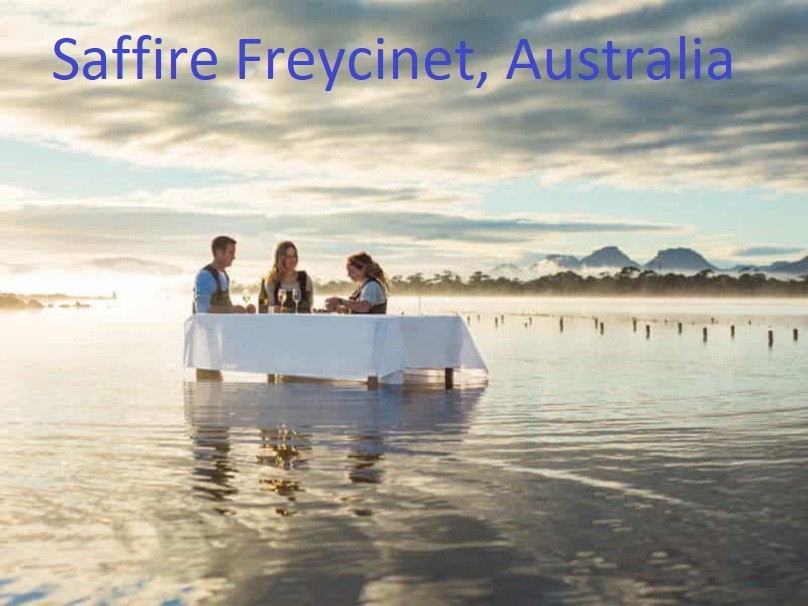 Saffire Freycinet, Australia
In the stunning Freycinet National Park in Tasmania, Australia, there is a premium eco-hotel called Saffire Freycinet. The hotel makes use of energy-efficient lighting, hot water, and insulation.
Saffire has won TripAdvisor's Best Luxury Hotel in the World and Best Luxury Hotel in Australia awards each year for the previous six years.
20 luxury apartments, an opulent spa, and an onsite fine dining restaurant run by Executive Chef Iain Todd are all present.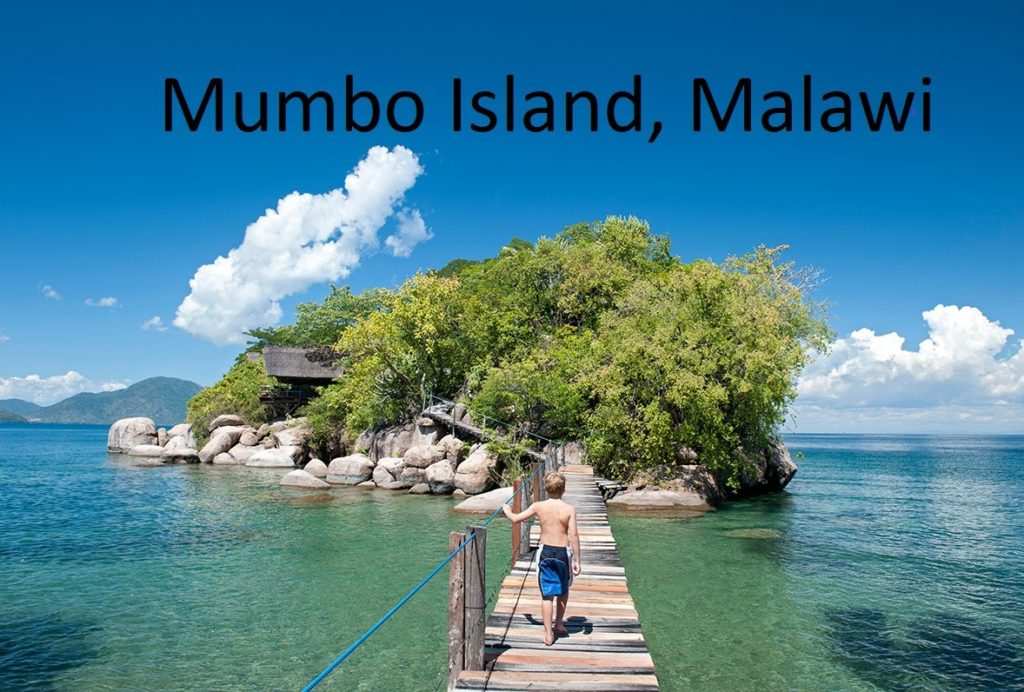 Mumbo Island, Malawi
Mumbo Island in Malawi is the one hotel that I'm wanting to visit this year. The ideal location for a digital detox, the modest rustic luxury eco-hotel is located on the shores of Lake Malawi National Park.
You won't have access to WiFi, mobile service, or electricity during your whole stay. Instead, your days will be full of excellent snorkeling and scuba diving opportunities, delectable cuisine, a cocktail hour at sunset, hiking, kayaking, and lounging in your lakeside bungalow.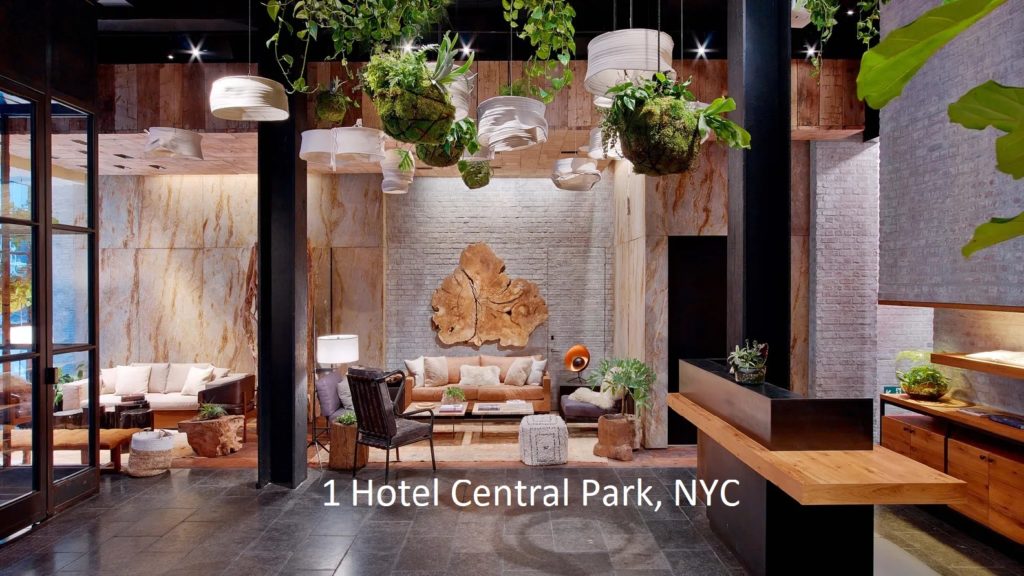 1 Hotel Central Park, NYC
1 Hotel Central Park is an urban hideaway with a natural aesthetic that was created utilizing recycled materials. The hotel makes extensive use of live plants, organic cotton bedding and mattresses, painted brick, steel and copper accents, and wood salvaged from New York City water towers or barns.
This eco-luxury hotel is located in the middle of Manhattan.
The goal of the hotel chain is to improve the world by fostering dialogue on socially conscious hospitality. Every room in the restaurant has LEED-certified lighting, and farm-to-fork principles are followed.
The Complete Travel Guide to New York City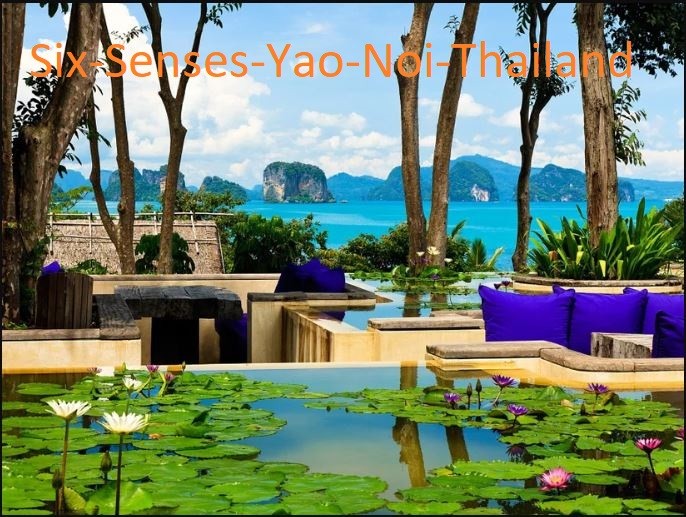 Six Senses Yao Noi, Thailand
One of Thailand's best premium eco-hotels is Six Senses Yao Noi. The building uses reverse osmosis to produce its own water supply, which is then packaged in recyclable glass bottles.
Two adjacent schools as well as underprivileged areas without access to safe drinking water get donations from the water sales. In addition to growing its own organic veggies, the restaurant at Six Senses purchases additional items from regional vendors.
In addition, Southeast Asia's greatest infinity pool is definitely at Six Senses!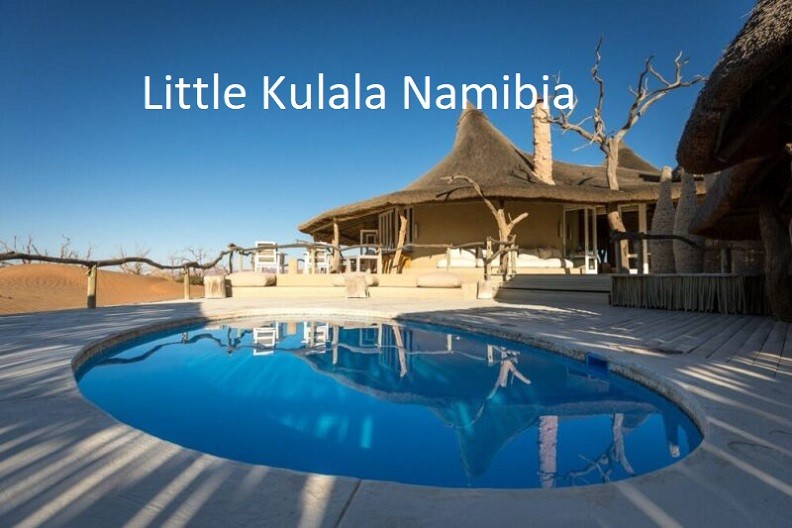 Little Kulala, Namibia
One of my favorite luxury eco-hotels is Little Kulala. It is a desert oasis in the middle of Namibia. And until the camp intervened and helped fund recovery efforts, the area had very little native animals.
There is a lot of emphasis on water conservation because the camp is located in a region that is severely water-stressed. Little Kulala is using reverse osmosis filtering and water-saving tools to supply workers and visitors with high-quality drinking water.
The camp uses less energy thanks to the inverter air conditioners in each room, as well as the energy-saving lighting and appliances.
The camp also abides by stringent internal environmental requirements and only makes use of eco-friendly cleaners and chemicals that have been certified.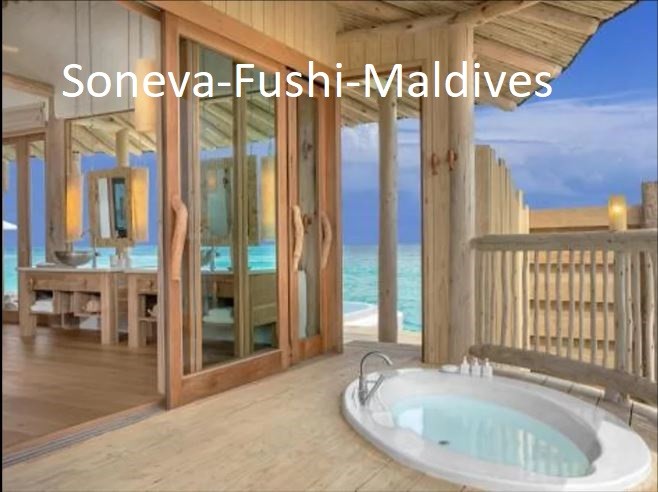 Soneva Fushi, Maldives
The private island of Baa Atoll, a UNESCO World Biosphere Reserve and sanctuary for threatened sea turtles, hosts one of a kind Soneva Fushi resort. The hotel has popularized eco-luxury in the Maldives.
The opulent villas are tucked away in a wooded area, and each apartment has access to a private white sand beach. The hotel also has the largest solar plant on the islands and all of its food is farmed or obtained locally, in addition to its opulent facilities.
Give yourself a treat at Soneva Fushi, Maldives – You deserve it!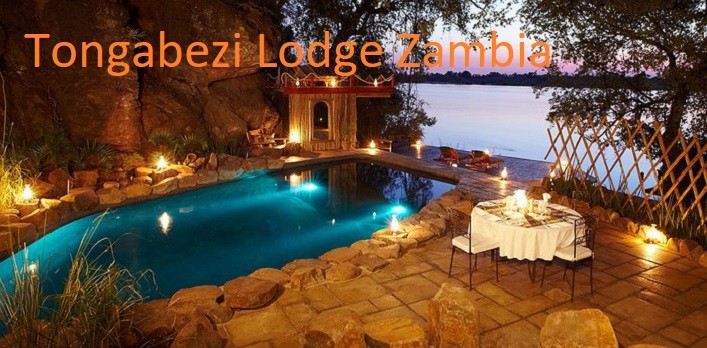 Tongabezi, Zambia
Tongabezi is a luxurious eco-hotel in Zambia that seems like it belongs in a Mark Twain tale. Hippos will roar in the background as you drift off to sleep and monkeys will swing from the trees outside your chalet. You may watch the sun set while floating down the river on a makeshift raft.
The resort is completely off the grid and run on solar energy. Every shampoo and cleaning agent is biodegradable, and every wood is procured from Zambian sustainable forests.
A bottling system is also available at Tongabezi, which prevents the lodge from consuming 20,000 throwaway water bottles annually.
Give yourself a treat at Tongabezi, Zambia – You deserve it!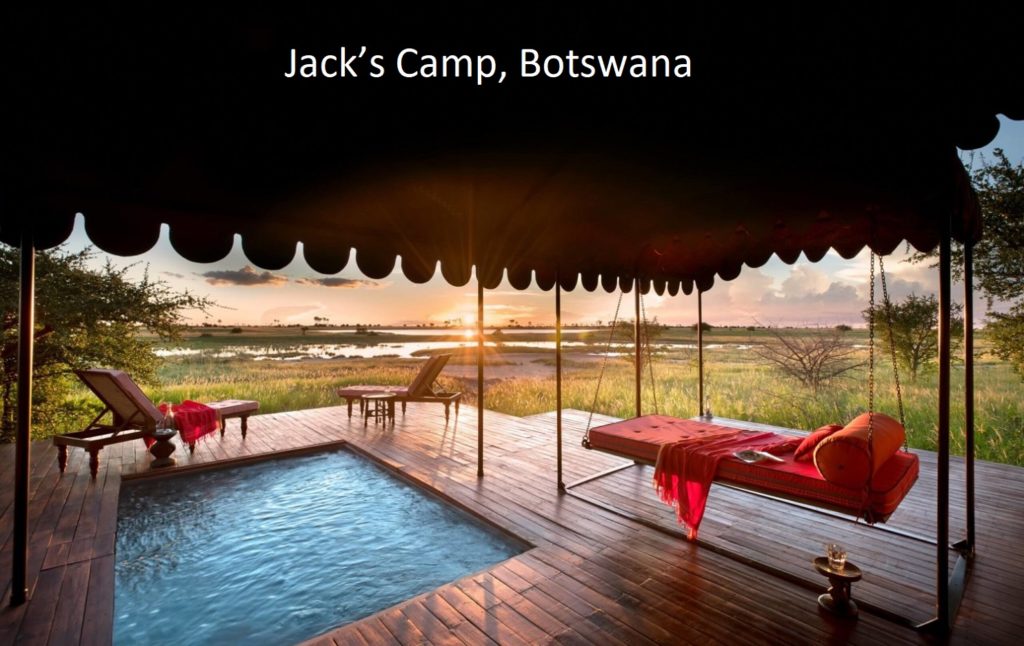 Jack's Camp, Botswana
Over the course of my 10-day vacation to Botswana, I stayed at Jack's Camp. The exclusive camp is off the grid, has no WiFi, and makes every effort to have as little of an environmental effect as possible.
By contributing money to the Makgadikgadi-Nxai Pans Conservation Initiative, Jack's aids in the promotion of conservation in the Kalahari region. The initiative attempts to reduce conflict between people and animals and ensure that rising tourism to the area won't affect wildlife migratory patterns.
Constance Belle Mare Plage, Mauritius
Mauritius is a fantastic island getaway, situated 1,200 miles off the southeast coast of Africa. You can find a beautiful white sand beach and a five-star experience at Constance Belle Mare Plage, which is located in a secluded harbor.
Every single bedroom, suite, and villa features a spacious marble bathtub!
Both Constance Belle Mare Plage and Constance Prince Maurice, their sister property, have made sustainability their utmost priority. In accordance with the hotel chain's environmental strategy, they are consuming less power. In this respect, more people are aware of the environment, and we could use more eco-friendly items to save and improve life on our beautiful planet.
Give yourself a treat at Constance Belle Mare Plage, Mauritius – You deserve it!
In a nutshell
This is what I meant at the beginning with the search of "hotels near me 5 star". Just wanted to share with you 1 of a kind hidden gems around the world.
Ideally, these exquisite five-star eco-hotels have motivated you to travel sustainably. Even if travel isn't the most eco-friendly activity, we can still decrease our influence. How? By choosing more ecologically friendly options when we travel.
Which premium eco-hotel in the world is your favorite? Comment below and let me know!