Time Square is an iconic destination featured in cinema, art or magazines. Wanna visit? Here is the best hotel near Times Square list you can find.
Times Square is located in Manhattan, New York City if you didn't know. Just joking. 🙂 It is a well-known attraction for locals and international tourists who love to see the massive billboards with bright lights and advertisements installed on all the buildings there.
It is also a popular destination on New Year's Eve when people come to be a part of the famous New York countdown and see the Little Apple Ball drop from the flagpole atop One Times Square.
So, what is the best hotel near Times Square list? Keep reading …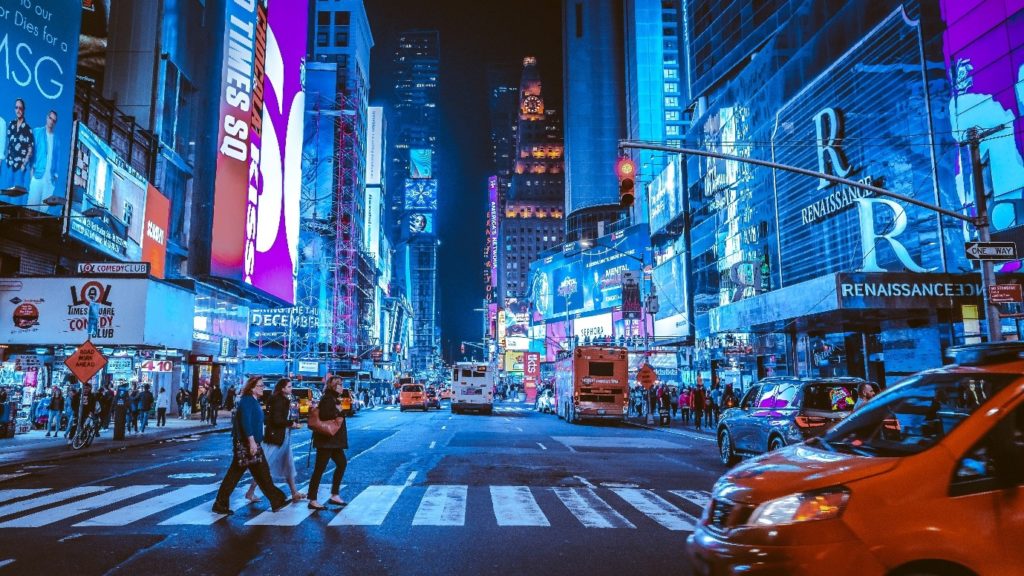 With more than 66.6 million visitors, New York and Times Square are on everyone's travel list. The good news is that many hotels with luxurious facilities and top customer services await you. You can find some excellent accommodation near Broadway Walk and shop your heart out at local outlets offering elegant food and a great shopping experience.
Check out some of our favorites:
Club Quarters Hotel Midtown – Times Square
Club Quarters Hotel Midtown at Times Square has an excellent rating of 8.5 and four stars out of five. The hotel is located between 5th and 6th avenue, the perfect destination to stay for your personal or business trip.
If you are bringing your fur baby, stay here because of its pet-friendly environment. They offer occasional events like Jazz sessions, comedy shows, and others. It is also close to the green-rich Leafy Bryant Park if you want fresh air.
Your indoor time is made better with a Smart TV and fast Wi-Fi.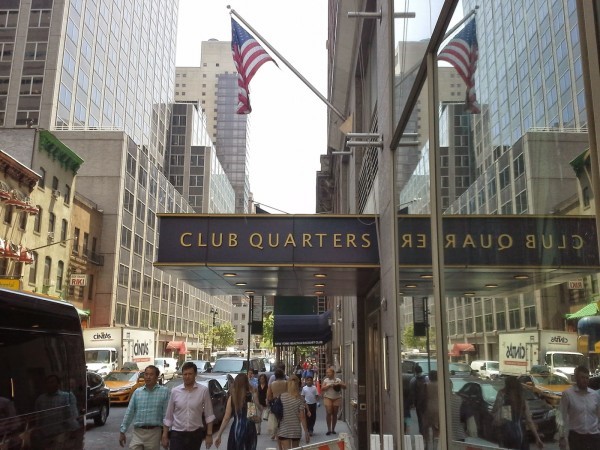 Moxy Times Square
Another great addition to the best New York City hotels is Moxy NYC Times Square. It has won multiple awards for its unique style and comfortability. With four stars and 8.5 ratings, it is one of the best hotels.
The hotel has a variety of exquisite furniture, oversized showers, and luxury rooms. You will be surprised to know that they offer free streaming platforms and super-fast Wi-Fi; anyone staying indoors won't be bored.
You'll love the Moxy NYC Times Square for TAO Group's Bar Moxy, Magic Hour (Rooftop Bar), Legasea, and Café d'Avigon. All these offer delicious and mouthwatering dining experiences with a view.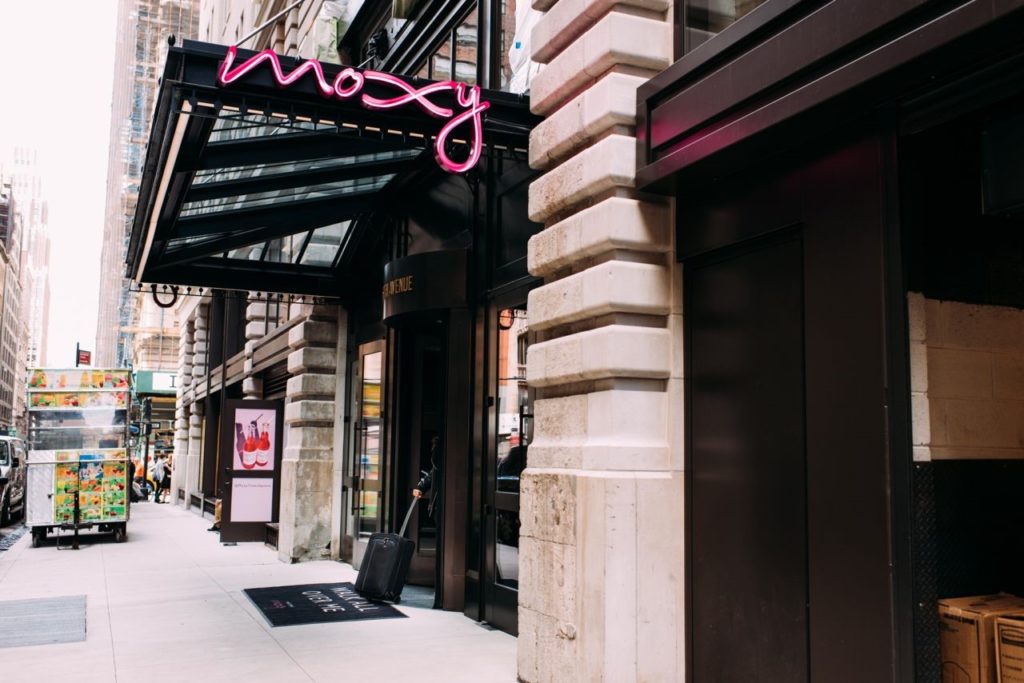 Margaritaville Resort Times Square
The Margaritaville Resort at Times Square has an impressive rating of 8.9, and our patrons love this tropical oasis in New York City's heart. It is only three kilometers from the city center where you can go shopping or explore the center. With modern luxurious suites, the hotel also offers to lounge poolside and frozen concoctions to enjoy.
Nearby, you will find Broadway, Bryant Park, the iconic Empire State Building, and all-time favorite Times Square. The hotel also offers diverse food and a fitness center. Business and regular people can stay at this hotel and have business meetings at the conference hall. You can also take your pets with you because of their pet-friendly policy.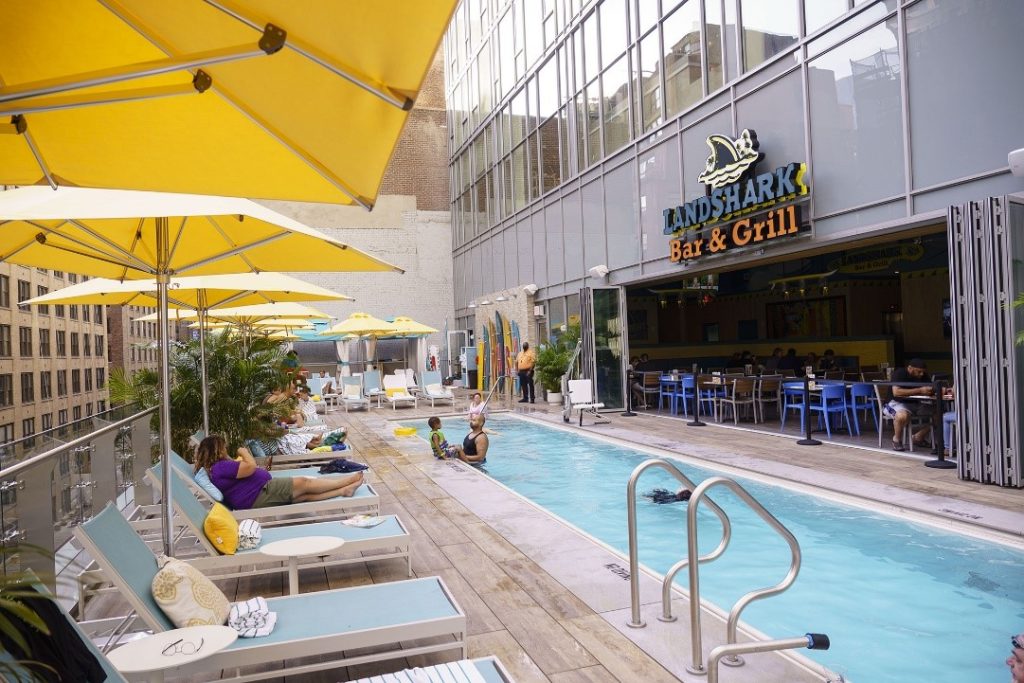 Intercontinental New York is located at a prime location with Times Square nearby and close to Macy's Room and Frame Bowling Lounge. The hotel has an average rating of 8.1, and rooms are air-conditioned and equipped with iPod docking stations and minibars.
The rooms also have private bathrooms, wireless media, minibars, and cable programming. People from various parts of the world can stay because their staff speaks different languages, including Spanish, Arabic, Russian, Italian, and French.
Hilton Garden Inn Times Square
Hilton Garden at Times Square has an average rating of 8.5 because of its exceptional services and features. Like all hotels in Time Square, Hilton Garden Inn offers free Wi-Fi and additional facilities for disabled guests.
Some of their rooms also come with LCD/plasma screens. You can access the health center to enjoy the latest fitness machines. Hilton Garden Inn staff can entertain guests in English, Spanish and French. They also provide a pet-friendly environment and offer various cafes and restaurants that serve some amazing food.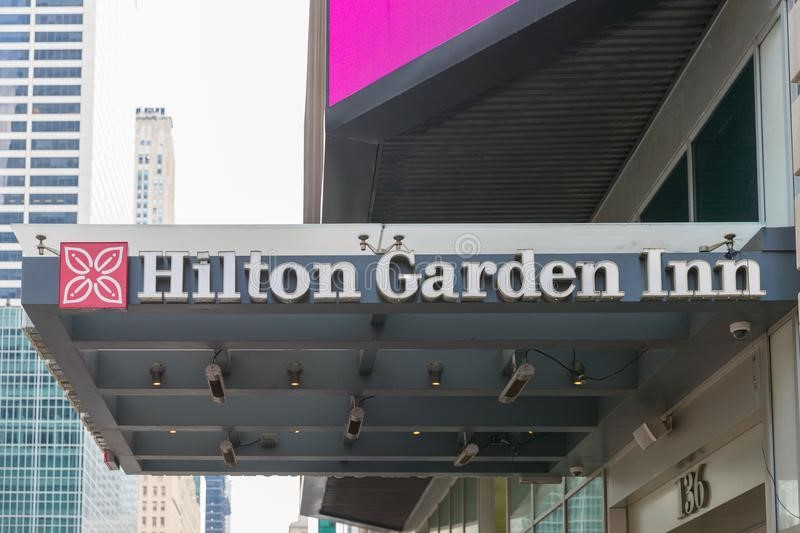 Why iLike To Trvl is Best?
We aim to make traveling and hoteling easy for everyone. Our 1 Stop Travel Shop has the best collection of destinations and locations to visit. Moreover, you can find nearby attractions, hotels, pet-friendly policies, insurance, flights, and everything a bag packer needs.
Book Your Vacation Or Business Trip Today
Hundreds of people have already benefited from our travel guides to discover new places and get the best hotel experiences. Book your trip today to more than 185 countries with flexible payment methods.