Zion is Utah's first national park, welcoming around 5 million visitors in 2021. The national park offers different types of supernatural views, hiking trails, camping, backpacking, climbing, and much more.
People headed to Las Vegas, Salt Lake City, or Grand Canyon national park should take a slight detour and give some time to Zion national park. It is an ideal destination for solo or group trips during summer vacations.
Find the best hotels in Zion national park which can offer luxury with the national park adventure.
Best Hotels Near Zion National Park
We have shortlisted the best hotels near Zion Nation Parks. Select the right one which suits your requirements.
1. Under Canvas Zion
Under Canvas, Zion is located on a 196-acre land in the remote desert, just 20 miles away from Zion National Park and Springdale town. The hotel has won "Best Resort Hotel in Utah" by Conde Nast. It also has an impressive average review rating of 9.0.
The hotel offers impressive services and amenities even in the remote desert. You can find organic bath products in your unsuited bathroom. Moreover, power is not a problem in a remote areas. You can charge your equipment using USB battery packs.
The hotel's interior consists of west ELM furnishings and has an on-site dining room that hosts local and seasonal menu options.
At Canvas Zion, you have nightly fires, complementary s'mores, live music, yoga, kid's activities, and much more.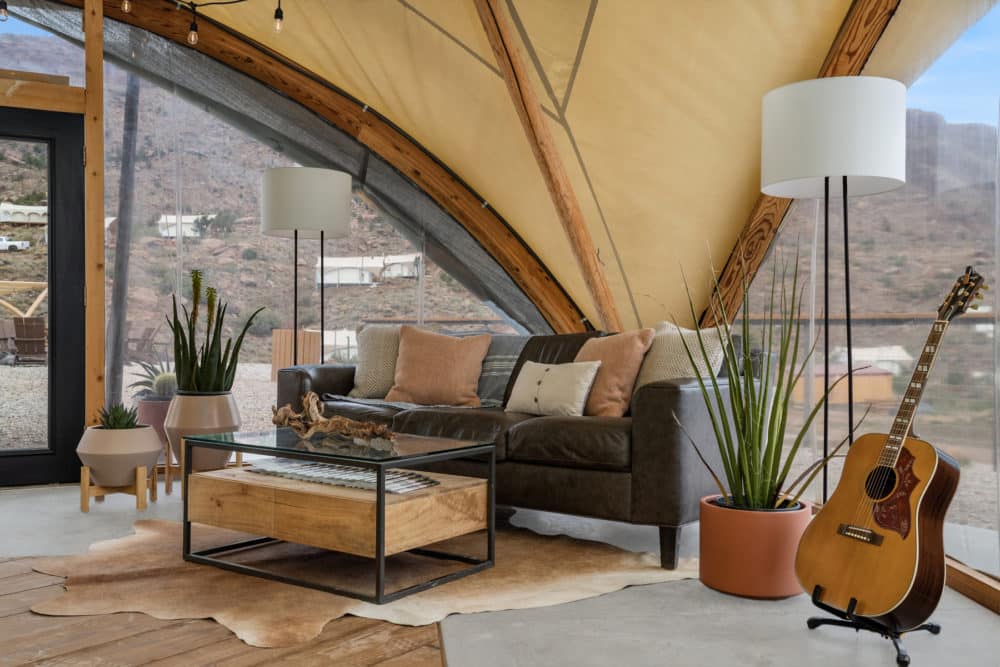 Image Source: Under Canvas
2. Cable Mountain Lodge
If you want majestic views with a luxury hotel experience, then Cable Mountain Lodge is the place you want to visit. It is right next to Zion national park, which enables you easy access to the national park adventures. Guests have given a satisfactory 9.4 average review rating to the hotel.
The suites at the Cable Mountain Lodge are ideal for families, couples, and solo travelers. The rooms have premium beds, personal fireplaces, and high-quality furniture finishing. The best thing about their suites is that you can enjoy meals at their private outdoor decks with an astonishing view.
If you are exhausted from a long hot day, a relaxing pool with crystal clear water is waiting for you back at the resort. This place is also suitable for business people because of ample meeting and conference space.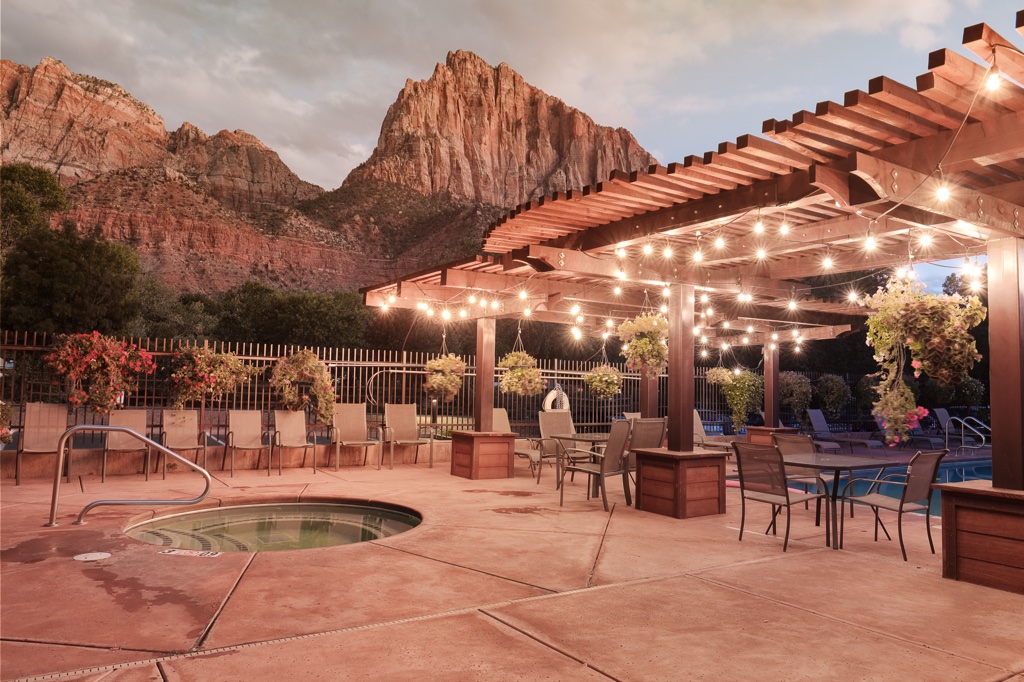 3. Zion Ponderosa Ranch Resort
The hotel has a satisfactory rating 8.3 average review rating. It is located on the east side of Zion national park with a diverse range of suites.
Zion Ponderosa Ranch Resort offers camp suites, deluxe Glamping, RV camping, and cowboy cabins for solo or couple travelers. For bigger groups and families, they have vacation homes and cabin suites.
People looking for guided tours will find Ponderosa Ranch Resort a place full of adventure. They have guided jeep tours that overlook the East Zion area. Not only that, their expert guides know the trails and take you on a safe yet exciting journey. The exploring journey does not end here. You also get horseback riding, guided canyon exploring, and hiking.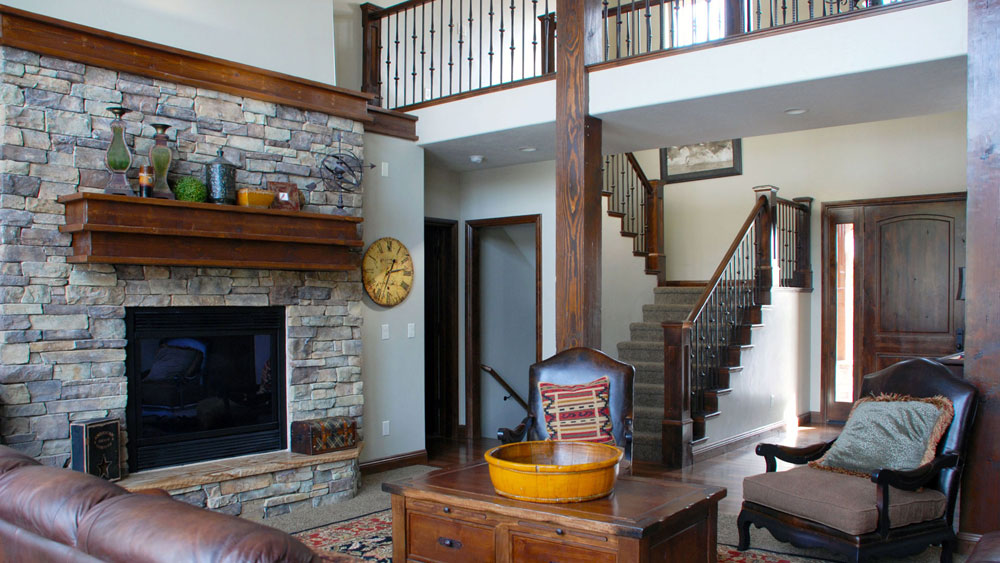 Image Source: Zion Ponderosa
4. Majestic View Lodge At Zion National Park
Guests are highly satisfied with the Majestic View Lodge and give this hotel an average of 9.1 ratings. The hotel is situated right at the Zion Canyon entrance, only three miles from the south entrance.
The hotel offers majestic views and amenities to the guest. You can benefit from their free shuttle services from the resort to the park in season. They also allow private vehicles on all park roads in the off-season.
You can ask for Annex building single king, single queen, double queen, and many other king suites.

Image Source: Majestic View
Book Your Ideal Vacation With I Like To Trvl
Wouldn't it be convenient to find flights, hotels, and other amenities of your desired destination in a single place? You can find all the necessary details and information on iLikeToTrvl.
Find our travel destination worldwide on our website and design the ideal destination that suits your needs well and comes under your budget umbrella.
Why choose us? Because we have around 1000 clients and provide shipping to 180+ countries. Moreover, we have 2000+ successful deliveries with 100% safe payment methods.