You don't have to pay a fortune to stay in a hotel that offers value, fantastic customer service, safety, and style if you have to spend the night at the Mexico City International airport.
I've been through Aeropuerto Internacional Benito Juárez numerous times over the past 15 years while en way to beach spots like Puerto Escondido, Huatulco, and Cancun.
Even though I normally make time to visit a couple of Mexico City's attractions, sometimes all you need is a night or two.
Here are my top picks for the best hotels in Mexico City Airport, whether you're looking for a luxury hotel inside the airport, a budget hotel with a free shuttle to the airport, or a midrange hotel with a shuttle (plus an outdoor pool).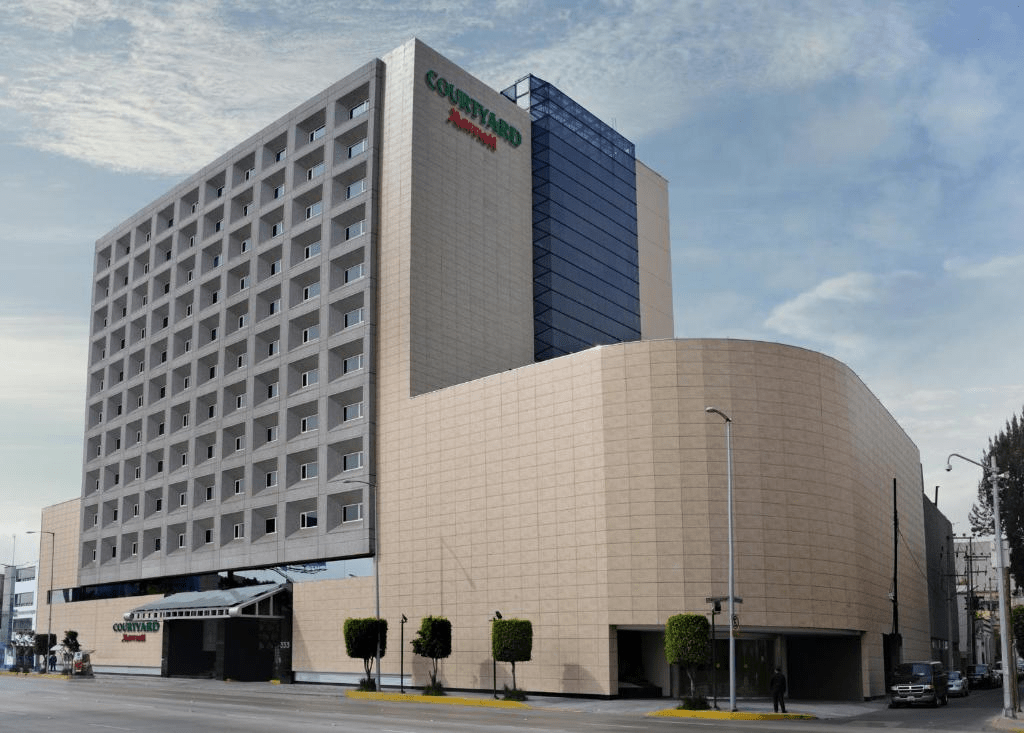 Source: https://www.booking.com
The Courtyard by Marriott Mexico City Airport is my top pick in the superior category. This modern, five-story hotel is a part of the Courtyard by Marriott portfolio and is connected by a walkway on the second floor above Puerta (Door 7) at Terminal One of Benito Juárez International Airport.
The busiest airport in Latin America, Mexico City Airport (Airport Code MEX), handles more than 50 million passengers annually and might be challenging for newcomers.
For travelers seeking comfort, security, and style without leaving the airport, this hotel is a good choice. The hotel caters to corporate travelers, and features comfortable bedding, elegant lobbies, and big rooms.
The Courtyard Marriott Mexico City Airport debuted on April 1, 2012, with an unrivaled blend of competitive pricing and services.
If you want a hotel inside or connected to the Mexico City airport, it's still your best option, even though rates have gone up since it originally opened. It is much better than the similarly priced Hilton and Camino Real, which are old facilities that are beginning to show their age and occasionally provide sporadic service.
The Courtyard by Marriott hotel is more handy than the NH Hotel if you have domestic connections because it is situated in Terminal One. It provides simple access to the check-in desks for VivaAerobus and Interjet for individuals who have links to other cities in Mexico.
271 guestrooms and 17 suites make up the hotel. If you want to see Mexico City's numerous attractions, it is also close to rapid transit.
What You'll Love About This Luxury Airport Hotel in Mexico City:
Free wireless in all public areas and free internet access in hotel rooms
An excellent choice if you need an ADA accessible room, are a scared lone traveler, are traveling with a family, or arrive late.
Free transportation to Terminal 2
fitness facility
Free coffee and bottled water in your room
Free coffee is available in the lobby. 5 am – 10 am
Paul Mitchell bathroom products
The business center, library, and lobby are stylish.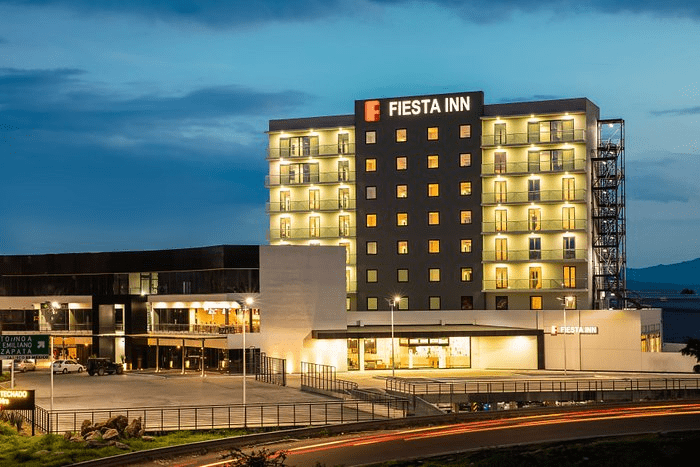 Source: https://www.tripadvisor.com/
You can save 30% on lodging costs and book a hotel with lots of extras if you're willing to stay somewhere other than the close vicinity of Mexico City Airport.
I must admit that I was initially hesitant to book a room at the Fiesta Inn Aeropuerto. In addition to not having a direct connection to the airport, the photographs weren't particularly inviting.
I was, nevertheless, pleasantly pleased on a recent vacation. One of my favorite spots to stay in Mexico City Airport is currently the Fiesta Inn Aeropuerto. Thanks to the pool and the large rooms, it's the finest airport hotel for families.
What You Will Enjoy:
The free shuttle runs from Puerta 4 on the Main level to the hotel. An attendant is standing by to validate your reservation and/or record your name. Look for the young people with clipboards. The shuttle is called, and in my case, it shows up within five minutes.
The Fiesta Inn is located in a gated area five minutes from the airport.
Modern and trendy decor is used.
The English-speaking front desk workers at the hotel were extremely polite and helpful.
No cost WiFi
quiet areas with operable windows. The air quality in the airport is superb, unlike in some hotels.
lovely landscapes and an outdoor pool.
Room service is available, free bottled water was provided, and the room was immaculate.
The breakfast buffet was the best because it had practically everything you could possibly want to eat to fuel yourself for the next leg of your journey, including hot Mexican specialties, robust coffee, fresh juice, tortillas, toast, and more.
It's definitely something to think about whether you're traveling with a family, on work, or by yourself. The Roma Norte neighborhood is also a fantastic choice if you want to travel into Mexico City for dinner and drinks because it provides simple access for Uber or Didi car service.
3. Best Cheap Hotel near Mexico City Airport with Free Shuttle – Grand Prix
Budget travelers have a very affordable choice nearby at the Hotel Grand Prix, which is also accessible through a free airport shuttle.
The Fiesta Inn is five minutes closer to the airport, but on my most recent occasions, the service wasn't up to par.
Although there aren't many places to eat, there are a lot of food carts and grocery stores nearby.
izZzleep Hotel – Another Option for a Long Layover at Mexico City Airport
It's important to keep in mind that the Mexico City pod hotel, which allows you to sleep inside a capsule for a significantly lower price than staying in any of these hotels, is worth considering if you have a lengthy layover but do not need to overnight.
Capsules, the smallest hotel experience in the world, have just landed at the airport in Mexico City! The idea of sleeping capsules is aimed at travelers who are constantly on the road and is already common in New York City and Japan.
The izZzleep Hotels at Mexico City Airport offer capsules, a separate luggage storage area, and shower bathrooms.
The izZzleep hotel pod capsules, which are found at Terminal 1, are intended for customers who have a lot of connections, are on a tight budget, or just need a quick pick-me-up.
How far is the airport in Mexico City from the city center?
The distance between the city center and Mexico City's Benito Juarez airport is 11 kilometers. By descending the stairs in Terminal 1 and making your way to the Terminal Aérea station, you may access the Metro. It is located on Line 5, which connects Pantitlán and Politécnico.
Although this article was first published in 2015, it has since been updated in 2021 with fresh information.
iLikeToTrvl Has All the Hotels You Want to Book.
Do you want to have an easy and convenient trip? Select iLikeToTravel ! We are aware of how difficult and time-consuming organizing a trip can be, particularly if you want to travel to one of the most well-liked tourist locations, like Mexico.
Whether you're looking for ideal lodging or flights, we can assist in making your trip secure and comfortable.