Water parks in Istanbul, where you may unwind in the water and rest your body, are one of the best forms of entertainment in crowded places like huge cities. Spend the entire day having fun at a large aquatic facility, swimming in the pool, enjoying delectable dishes, learning about new drinks, and relaxing in the sunshine.
Istanbul Aqua Marine Water Park
Aquamarine, an outdoor water park, debuted on May 12, 1999 in the Beyuk ekmece neighborhood of Istanbul. With a capacity of 3,000 people, this water park is one of Istanbul's biggest and best-equipped water parks.
The slides and attractions of Aqua Marine Water Park are very diverse. This water park's amenities include 60-, 90-, and 100-meter slides, free falls, blue-black holes, and a variety of thrilling torsional slides.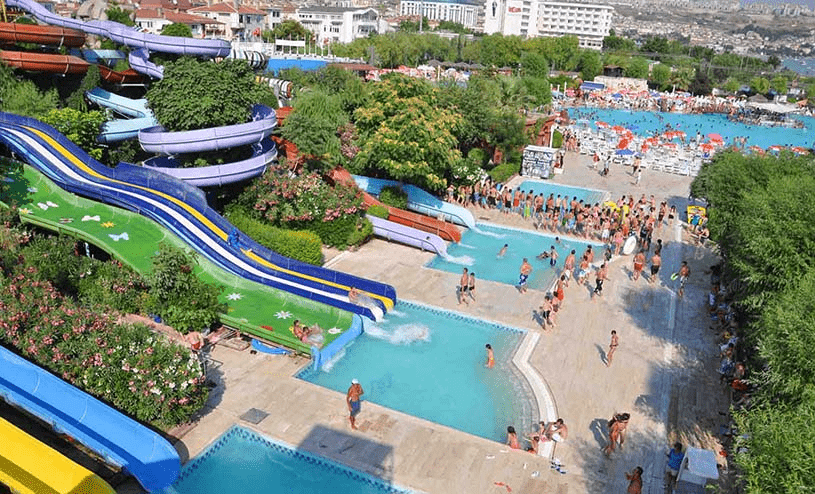 Image Source: https://gezginsitesi.com/
Istanbul Dolphin Club Water Park
Up to 3,000 people can attend the large Aqua Club Dolphin water park at once. Not merely for the pleasure of the water. You can eat in the restaurant or grab a snack at the snack bar while in the park. Turkish pop singers are frequently invited to perform on a local concert stage, and DJs host themed parties. A beach volleyball court is also present. Periodically, weddings, anniversaries, and other festivities are held at the park.
In terms of the aqua club itself, there are 7 speed slides in addition to the little complex of children's slides. You can get a rush from the intricate rings "Cobra" and "Anakonda," accelerate with "Rocket," and fly with the "Kamikaze" jumps. You'll have the impression that you're standing atop a huge wave while you're near the "Tsunami" structure.
Image Source: https://traveldir.co/
Use one of the pools if you feel that the slides are too steep for you. The park contains two huge pools, two kiddie pools, a wave pool, a family pool, and a pool with seafaring equipment features that teens will undoubtedly like.
There are lounge chairs and sun shelters in the complex's green space. Additional shade is provided by nearby palm trees. At one of the taverns, snack bars, or restaurants, you can eat and drink.
Coliseum Waterpark
The Coliseum Center's water park is a part of a sizable sports complex in the Baycoz area. Tennis courts, fitness centers, jogging trails, and swimming pools are all part of the exclusive club. Only during the summer, from June to August, is the outdoor water park accessible.
As its name suggests, there are 6 slides, a wave pool, and a large 14+ pool for swimming in quiet. You can relax at your leisure while the staff takes care of the kids.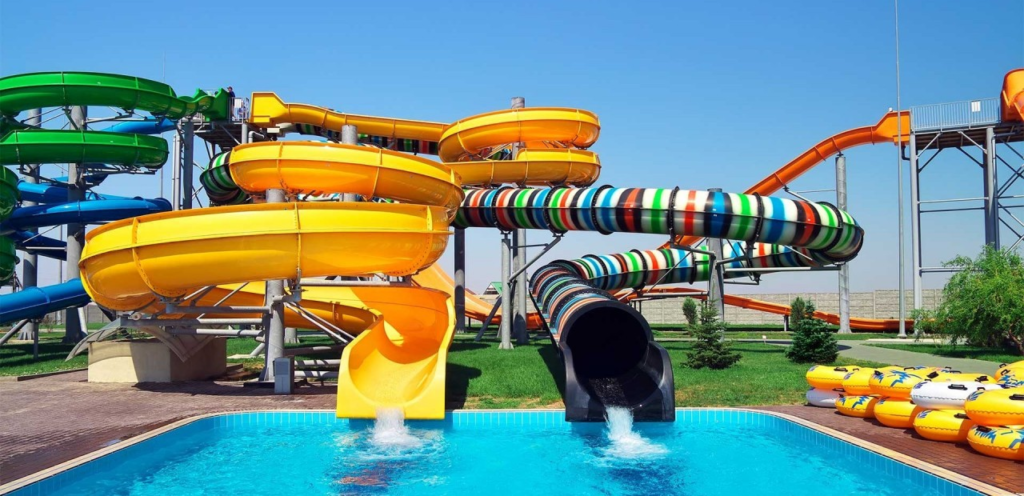 Image Source: https://www.bifikir.com/
The slides are small and not particularly steep. Comfort and peace are what Coliseum Water Park is known for most. On weekends and during holidays, there isn't a swarm of tourists. The services are primarily used by the permanent members to unwind following sporting events. Six days a week, from 10:00 until 20:00, the facility is open. The day off is on Monday. You should go to this, one of Istanbul's most beautiful water parks.
Wayland Istanbul Water Park
We recommend the Istanbul collection or the violin collection if you want to enjoy a nice day in Istanbul with your family or friends. On a location measuring 600,000 square feet, the enormous Wayland complex opened in 2013. There is room for up to 15,000 people in this structure.
This enormous complex, often known as Disneyland Turkey, is one of the best amusement parks in Europe and Turkey's fifth-largest shopping center. The Wayland Complex's amusement park and this complex's amusement park are integrated.
Marina Aqua Water Park Istanbul Park
The largest and most gorgeous water park in Istanbul, Marina Aqua Park or Tuzla Water Park, debuted on June 22, 2019, in the city's Asian neighborhood. This water park is situated in a roughly 15,000 square meter open space. In reality, the name of this water park is Marina Aqua Park, also referred to as Tuzla Water Park because of its close vicinity to Tuzla Beach.
The tallest water slide in the world, at 24 meters in height, is found in Tuzla Water Park, which has 17 unique and thrilling water slides. The speed of this 24-meter slide, which lasts 7 seconds, makes it highly exhilarating.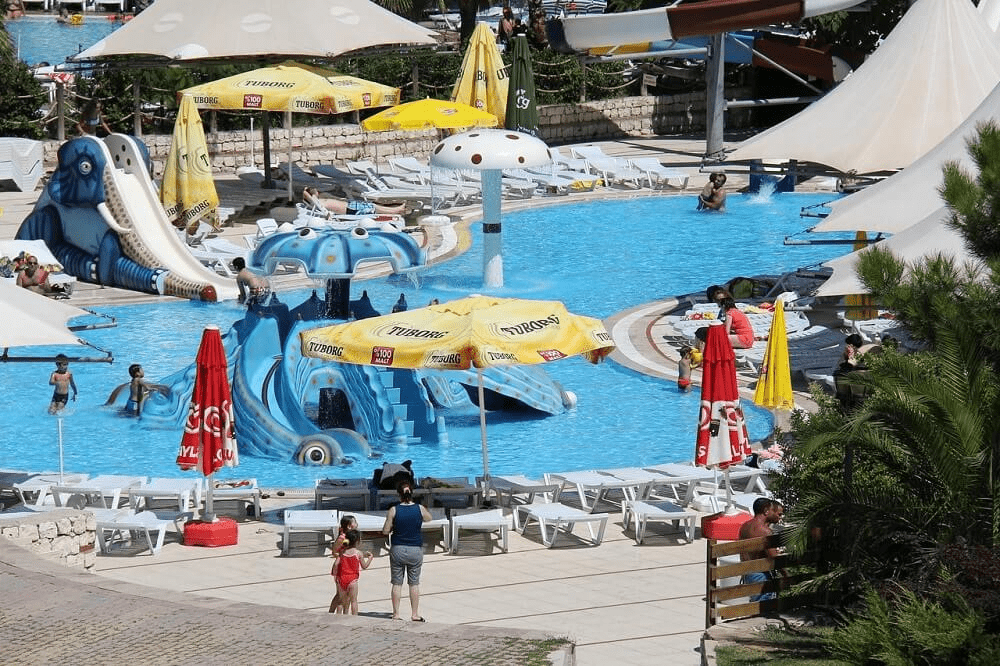 Plan Your Dream Vacation With Us
Who wouldn't want to spend a vacation at one of Istanbul's water parks? The solution to all of your travel-related problems is iLikeToTrvl. To arrange the ideal trip anywhere in the globe, go to the website.
Book any Package (flight + hotel)!