Best Hotels at Myrtle Beach South Carolina Oceanfront
If you are looking for warm temperatures and mouthwatering seafood, head straight to hotels at Myrtle Beach South Carolina oceanfront. This place has so much to offer you and your family. Don't believe us?
Read on!
Myrtle Beach has an exciting history that dates back to the 1930s, but it officially became a city in 1957. Since then, its popularity has reached new heights, making it a well-known tourist destination in the United States. For the past years, Myrtle Beach was home to US Army Air Corps; but the base was closed sometime in the 1990s.
It is estimated that around 19 million people visit Myrtle Beach each year. And if you want to be one of them, booking the hotels in advance would be a good idea.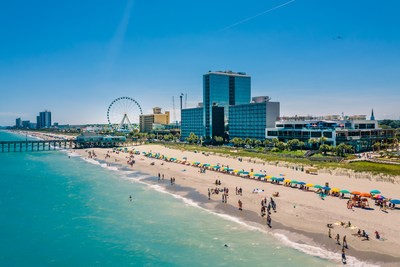 Fortunately, Myrtle Beach offers some of the finest hotel experiences in South Carolina. These hotels are at prime locations that give you access to the beach, public spots and festivals, food, and shopping destinations.
Best Hotels at Myrtle Beach South Carolina Oceanfront
Myrtle beach hotels are one of a kind and a must-visit; these hotels are equipped with every possible luxury, food, and facilities. You want to consider the following options for fine hoteling.
· Marriott Myrtle Beach Resort & Spa at Grande Dunes
There's a Marriot at the Grande Dunes, with an AAA rating and a four-diamond resort status. And you can book a room (or several) today.
They have an exciting beach view to see, and when you want to explore more, visit the nearby golf courses at Grande Dunes, enjoy a broad beach walk, or have fun at the barefoot landing. You can find international cuisine, spa, gym, pool, super friendly staff, and numerous other services. Prices for two-bed start at $280, but special additions can take it up to $320 easily. The Marriot Bonvoy Boundless Card makes you eligible for insurance coverage, but guests can also purchase insurance from Marriot.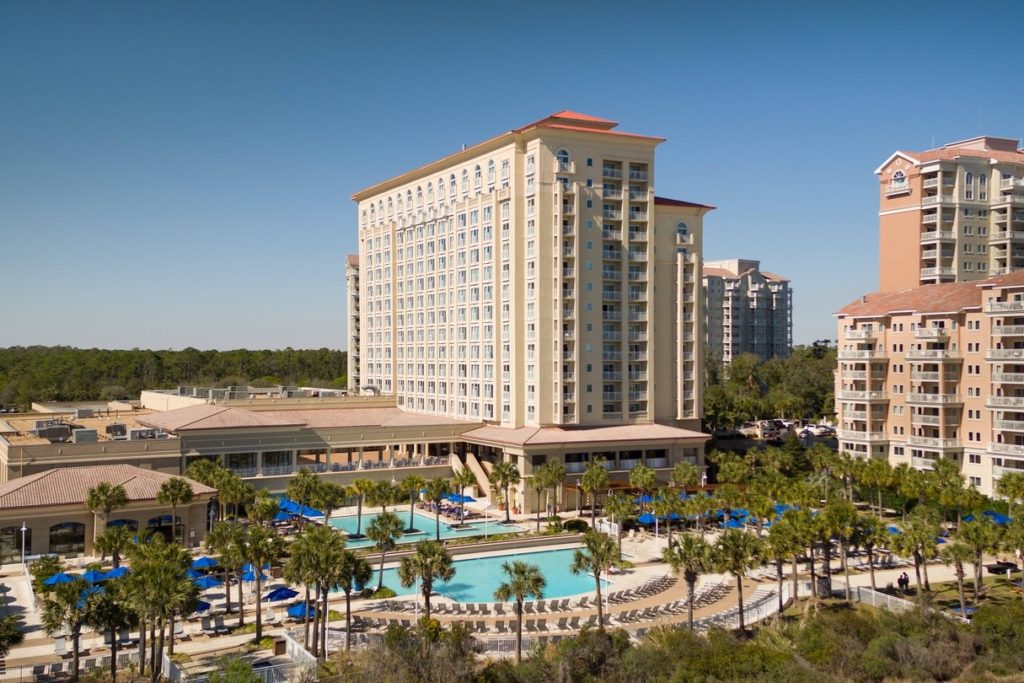 · Marina Inn at Grande Dunes
Marina Inn is a premium luxury hotel at Grande Dunes, Myrtle beach. It is one of the most peaceful locations to enjoy its quiet beauty while also being close to all the popular attractions.
You can get a room for two people for $200, but the price can go up to $500+ depending on facilities. They also have AAA star and diamond rating for their excellent service. It is an ideal location to have a family vacation, romantic trips, or business meetings.
·         Marriott's OceanWatch Villas at Grande Dunes
The OceanWatch Villas at Grande Dunes by Marriott are conveniently situated in the well-liked Myrtle Beach City Center neighborhood.
Everything you need for a comfortable stay is provided on the site. The welcoming and helpful personnel of Marriott's OceanWatch Villas at Grande Dunes will assist you.
Some of the luxurious guestrooms have heating, air conditioning, a desk, a balcony or terrace, and a phone. Numerous leisure options are available on the property.
The Marriott OceanWatch Villas at Grande Dunes are a great place to unwind and refresh while exploring Myrtle Beach, South Carolina.
Conclusion
Book any travel with our 1 Stop Travel Shop – All your travel needs in 1 place!
Related posts